Healthy Steam
With the Healthy Steam function and Glass Steamer you can quickly and easily prepare nutritious and succulent steam cooked food. Simply choose the food and size and it automatically selects the optimal cooking time.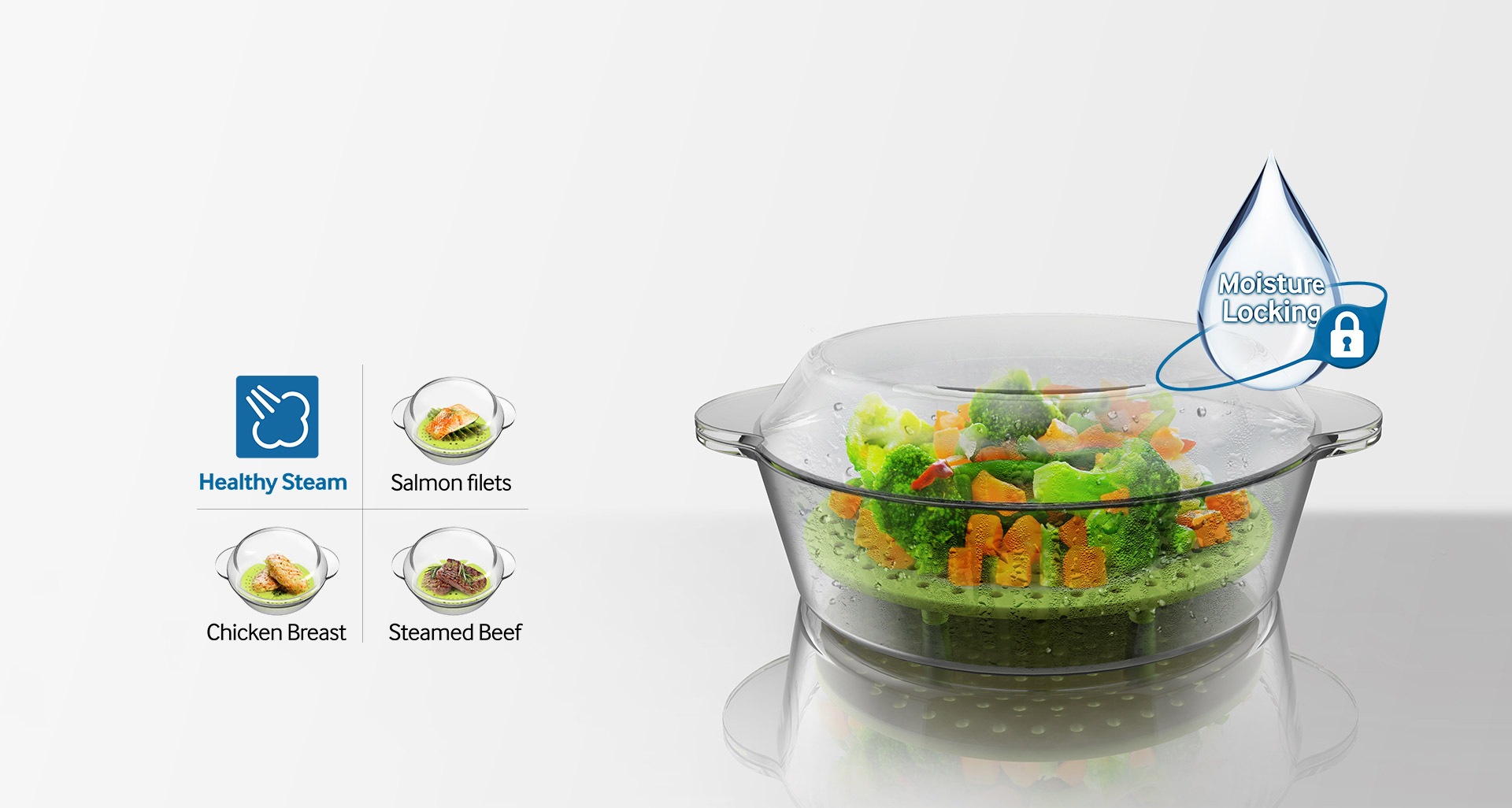 Wide Range Of Steam Cooking Program
Create deliciously healthy steam cooked food and prepare a wide range of local recipes in minutes automatically.
Warming Drawer Mode
The Warming Drawer Mode keeps dishes warm and food at the proper temperature without over-cooking. So it stays full of flavor and texture and is always deliciously tasty like freshly cooked food and ready to serve.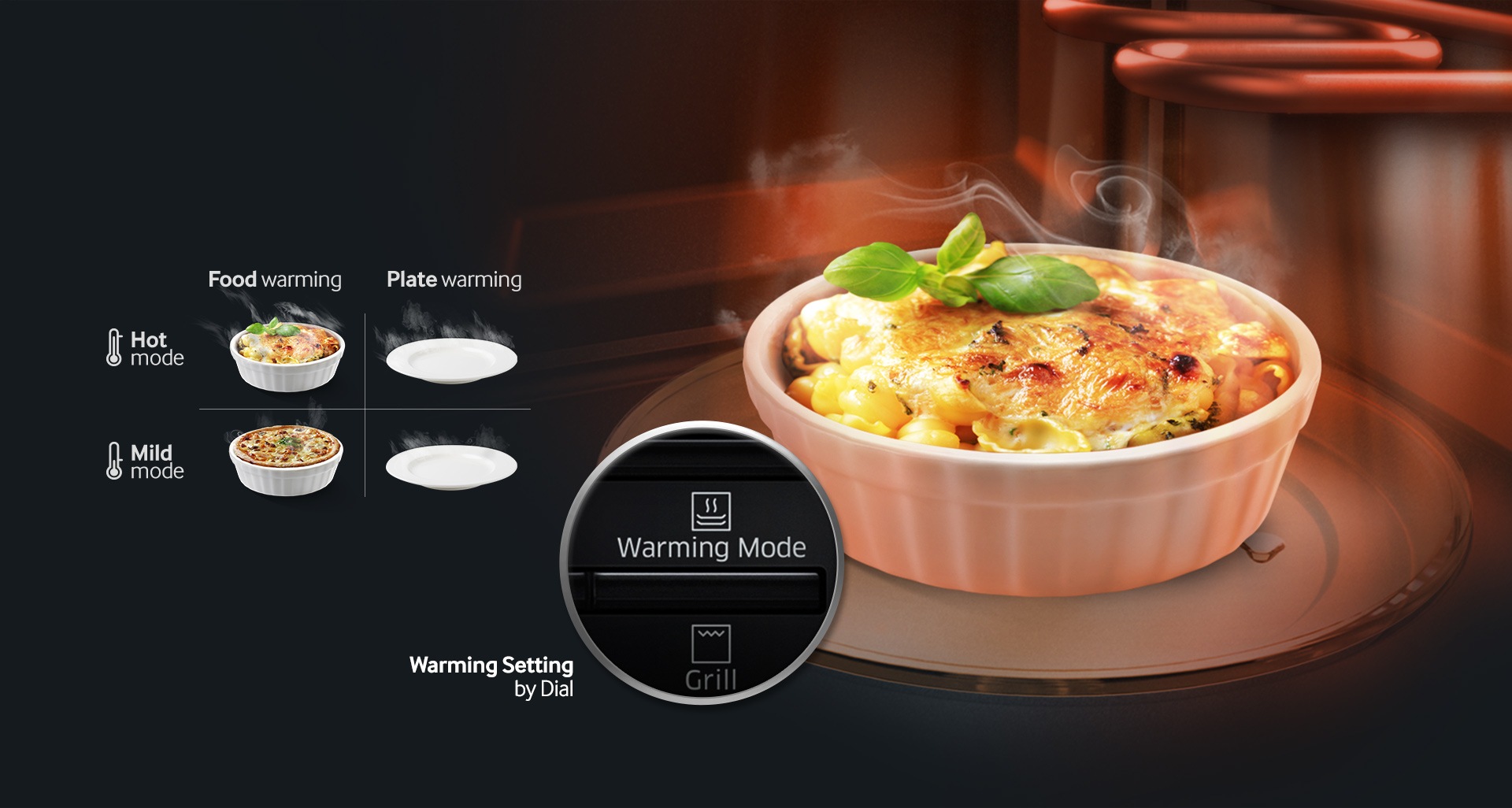 Plate Warming
The Plate Warming is to keep dishes quickly (within max.5minutes) and perfectly warm until you†re ready to serve. You can choose two kinds of warming modes(Hot, Mild) depend on type of food.